History
Gamma Phi first took the show on the road in 1947-1948, when it performed in Mendota.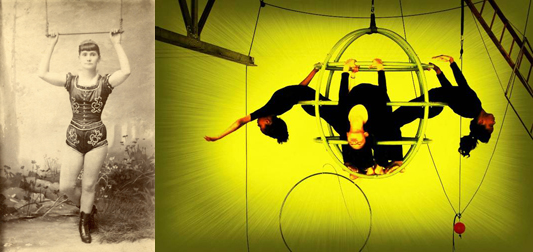 The Bloomington-Normal community has had an historic connection to circuses since the 1880s. It served as the winter quarters for famous trapeze acts such as the Flying Wards and the Concellos.
A curator of the Circus Collection at Illinois State University's Milner Library has written, "In the last quarter of the 19th century, a few talented young men left Bloomington, Illinois, to pursue careers performing aerial acts in the circus ring. At the end of each circus season, they would return to their hometown to practice. As artists, they developed their skills and perfected new tricks during these winter months. As businessmen, they sought new talent to expand their acts and offer more sensational performances. In time, Bloomington became the leading community for training performers for trapeze and other aerial acts."